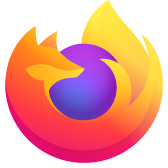 Portable version
Hello, is there a portable version of Firefox to run in flash memory? If there is, where should I download it from? thanks
Hello, is there a portable version of Firefox to run in flash memory? If there is, where should I download it from? thanks
All Replies (4)
Hi
Firefox for Android is available from the Google Play store for Android devices. If you head there, the Google Play store app on your device will assist in the installation.
I mean the portable version for Windows, which I can run on a flash drive.
I understand that there is, but it is not produced or supported by Mozilla.
moved thread from Firefox for Android section to Firefox section since this is about desktop Firefox on Windows and not on Android phones/tablets.
There is the portable version of Firefox here https://portableapps.com/apps/internet/firefox_portable
They use the official Firefox build (for Windows) with a custom launcher that keeps the Profile self contained with Firefox so you can run it off a usb flash drove for example. This project has existed since as early as Firefox 0.8 if I recall.
We generally do not do significant support of this version of Firefox and the portable Firefox team has their own support forum at https://portableapps.com/forums/support/firefox_portable
Okulungisiwe ngu James