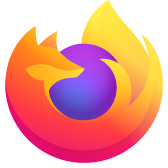 Cannot access ebay
Hello, Suddenly I cannot access ebay - that is if I go to www.ebay.co.uk I get the following message

Bad Request
Please contact your administrator with the error code: 0.92c35068.1659696031.c897d52
I can access ebay with IE but I don't want too I want to use firefox!!
Hello, Suddenly I cannot access ebay - that is if I go to www.ebay.co.uk I get the following message Bad Request Please contact your administrator with the error code: 0.92c35068.1659696031.c897d52 I can access ebay with IE but I don't want too I want to use firefox!!
All Replies (2)
Is this a recent problem, Firefox was able to log in until recently?
"Bad Request" can indicate that a necessary part of the request was missing, whether that is a cookie or a referring site name, or something else.
As the first step:
Cache and Cookies: When you have a problem with one particular site, a good "first thing to try" is clearing your Firefox cache and deleting your saved cookies for the site.
(1) Clear Firefox's Cache
See: How to clear the Firefox cache (only select Cached web content, don't clear all cookies and site data)
If you have a large hard drive, this might take a few minutes.
(2) Remove the site's cookies (save any pending work first). While viewing a page on the site, click the lock icon at the left end of the address bar. After a moment, a "Clear Cookies and Site Data" button should appear at the bottom. Go ahead and click that. Firefox will ask you to confirm; go ahead and confirm.
Then try reloading the page. Does that help?
This issue can be caused by corrupted cookies or blocked cookies.
check the permissions for the domain in the currently selected tab in "Tools -> Page Info -> Permissions"
If clearing cookies doesn't help then it is possible that the cookies.sqlite file in the Firefox profile folder that stores the cookies got corrupted.
rename/remove cookies.sqlite (cookies.sqlite.old) and when present delete cookies.sqlite-shm and cookies.sqlite-wal in the Firefox profile folder with Firefox closed in case cookies.sqlite got corrupted.
You can remove all data stored in Firefox for a specific domain via "Forget About This Site" in the right-click context menu of an history entry ("History -> Show All History" or "View -> Sidebar -> History").
Using "Forget About This Site" will remove all data stored in Firefox for this domain like history and cookies and passwords and exceptions and cache, so be cautious. If you have a password or other data for that domain that you do not want to lose then make sure to backup this data or make a note.
You can't recover from this 'forget' unless you have a backup of involved files.
If you revisit a 'forgotten' website then data for that website will be saved once again.