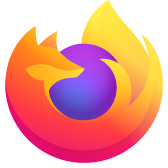 Firefox does not open
How do I get Firefox to open. It is my longtime browser. Now I cannot access anything through Firefox
How do I get Firefox to open. It is my longtime browser. Now I cannot access anything through Firefox
All Replies (2)
Can you open terminal and run ps -fe | grep firefox and see if it's running? see screenshot for example If it's running just kill the process and try again.
Okulungisiwe ngu jonzn4SUSE
Hi Brenda, If you click the Firefox icon but no window opens, a simple first step is to restart your computer and then try again.
If Firefox still does not start, hold down the Option key as you click on the Firefox icon, then choose Open. This will start Firefox in Troubleshoot Mode. If the problem does not occur in Troubleshoot Mode, then you can disable your extensions one-by-one until you find out which one is causing the problem. For more info, visit Troubleshoot extensions, themes and hardware acceleration issues to solve common Firefox problems.
If the problem still occurs in Troubleshoot mode, it may be due to some corrupt data in your settings. Your Firefox settings and info are kept in a folder separate from the Firefox program, called your profile folder. Try creating a test profile, to see if the problem still occurs. See Profile Manager - Create, remove or switch Firefox profiles. If the problem goes away, you can then move your bookmarks and other important settings into the new profile.