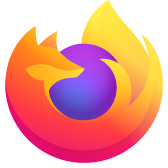 accessibility keyboard shortcut to open "hamburger"(3 lines) Menu?
Hi, good day/evening you all. Hey with a temporary disability I have a real need to limit my mousing and would love to see a feature request I could give a thumbs up on -- for the 3 line menu at the top right being accessible via keyboard. (Also at least some of the choices on it such as History via a hotkey -- after I have the main menu open. By the way I know about pressing Alt, then any of the hotkeys on the old school hidden menu bar -- I'm instead talking about the new always visible hamburger menu icon.)
Where would I search to see if there's been any discussion or progress on that? Bugzilla?
Sorry I'm new to this type of questioning. Any tips would be greatly appreciated and my body would appreciate it too! :-)
Hi, good day/evening you all. Hey with a temporary disability I have a real need to limit my mousing and would love to see a feature request I could give a thumbs up on -- for the 3 line menu at the top right being accessible via keyboard. (Also at least some of the choices on it such as History via a hotkey -- after I have the main menu open. By the way I know about pressing Alt, then any of the hotkeys on the old school hidden menu bar -- I'm instead talking about the new always visible hamburger menu icon.) Where would I search to see if there's been any discussion or progress on that? Bugzilla? Sorry I'm new to this type of questioning. Any tips would be greatly appreciated and my body would appreciate it too! :-)
All Replies (1)