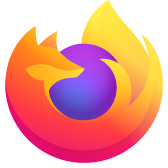 Screenshot does not work in release 102
Hi,
I am unable to use the screenshot feature since the update to 102.0 and I don't know why. So far it always worked. I have updated the screenshot item via customizing the toolbar, still it does not respond.
Have you got a solution that works?
Thank you.
Sincerely,
B. Struk
Hi, I am unable to use the screenshot feature since the update to 102.0 and I don't know why. So far it always worked. I have updated the screenshot item via customizing the toolbar, still it does not respond. Have you got a solution that works? Thank you. Sincerely, B. Struk
All Replies (1)
Hi Bert, could you describe what is going wrong in a little more detail? For example:
"Take Screenshot" is missing from the right-click context menu on every page tested
"Take Screenshot" or Ctrl+Shift+S doesn't call up the screenshot feature (nothing happens)
Screenshot comes up but isn't working normally (which part isn't working?)