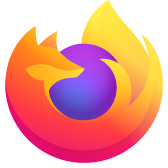 AddBlock Plus
Hello, I've used AddBlock successfully for years but now , to my utter dismay, It has stopped functioning. I tried unsuccessfully to reset Firefox . Have just gone through the latest StartPage privacy protocol added to Firefox, but I am still beset with beastly adds. Hope you can help, Cordially, Joy
Hello, I've used AddBlock successfully for years but now , to my utter dismay, It has stopped functioning. I tried unsuccessfully to reset Firefox . Have just gone through the latest StartPage privacy protocol added to Firefox, but I am still beset with beastly adds. Hope you can help, Cordially, Joy
All Replies (13)
Okulungisiwe ngu jonzn4SUSE
jonzn4SUSE .
Thank you for your reply but it did not solve problem. The problem is that AddBlock no longer functions despite it being " enabled".
Which ad blocker are you using? What site are you using to verify if the add-on works? Just to verify, you tried the same add-on in Firefox from Mozilla and it still didn't work?
Okulungisiwe ngu jonzn4SUSE
I use ABP Adblock Plus a Firefox extension. I use Startpage as my search engine, also a firefox extension. The exasperating adds are only on YouTube.
Okulungisiwe ngu jonzn4SUSE
The adds are video adds. When I wish to view a video I am immediately blocked by a video add until I can click on the little "skip adds" window which appears in the right hand corner of the screen. If the video is longer than a few minutes, the add reappears.
That's not a browser issue, it's YouTube by design. Some ads you cannot skip and others you can in 5 seconds after it starts. Noting you can do about those ads, you will get them in any browser.
Okulungisiwe ngu jonzn4SUSE
If you go to Firefox add-ons and themes page, you will see that Adblock Plus clearly states "Block YouTube - ads and pop-ups & Fight malware."
This it has done effectively for me for the past 17 or more years until very recently.
Either I should be able to rectify the problem, or it's part of the general corruption and downgrading of everything else these days..
@joy.breeze, that is a Addon issue not a firefox issue. You need to contact the Addon developer about this issue then.
Okulungisiwe ngu Dropa
Thank you for your reply. If you could explain how I find out who the developer is and how I might contact him, I'd be grateful.
Hi
Before you do that, would you by any chance be using Eset anti-malware software on your computer?
Hi,
No, as a Linux user I've never thought that I needed any anti-malware.
joy.breeze said
Hi, No, as a Linux user I've never thought that I needed any anti-malware.
Here's the thing don't think a Linux is secure without some kinda A/V. That's open source and as other O/S your just likely a unsuspecting to get infected and never know til it's late. And for contact on the Addon or their site if one should have a way to contact them about issues.