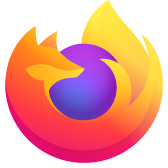 rtps not open
rtps website open nahi ho raha hai
rtps website open nahi ho raha hai
All Replies (1)
uninstall Firefox. Then Delete the Mozilla Firefox Folders in C:\Program Files and C:\Program Files(x86) Then restart system. Then run Windows Disk Cleanup. (Note: This should be Pinned and run Weekly, If never done below expect 10's of gig's) Then run it again and click the button that says Cleanup System Files. Note: your Firefox Profile is saved. But you should make a back up before you do :
link text link text Reinstall with Current Release Firefox 57.0.4 with a Full Version Installer
link text Please let us know if this solved your issue or if need further assistance.