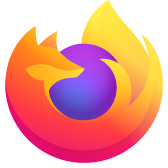 My games have been blocked by browser
Today my games have been "blocked by browser" How do I fix this?
Today my games have been "blocked by browser" How do I fix this?
All Replies (7)
It would help us help you if we could get more info, steps to replicate, and screenshot(s) of the issue.
My email to you was rejected. Some of my games won't reload. On one game I get the message "Your browser has blocked this game. Please review the browser and add on settings." That is about all I can tell you. A screenshot is above my pay grade/
Without screenshot of the error were running in circles here. Did you do as it asked to check your browser settings and addon settings and A/V to see if those aren't blocking the access.
Yesterday at noon everything, games included, were working. Computer was off until evening when the games problem appeared. Nothing was touched on the computer during that time. I sent you the only message I got. Some of the GS5 games half-loaded. Games can be played on Chrome, but not on MY browser Firefox. I don't touch browser settings or add-ons. What is A/V ? You are dealing with a technical novice. Thank you for your patience and whatever clues you can give me.
A/V = AntiVirus program. Software can update and addons can update and they can cause issue if your not sure what they do.
Solved problem by "refresh firefox." Everything working now.
Isisombululo Esikhethiwe
Good. Mark your answer as resolved and carry on. ;-)