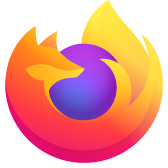 ........
После обновления ничего не работает. Но самое главное я и многие мои знакомые уходим из вашего браузера в знак протеста за то, что убрали наш родной Яндекс из поисковиков.
После обновления ничего не работает. Но самое главное я и многие мои знакомые уходим из вашего браузера в знак протеста за то, что убрали наш родной Яндекс из поисковиков.
All Replies (3)
Google Translated: Nothing works after the update. But most importantly, I and many of my friends are leaving your browser in protest for removing our native Yandex from search engines.
Search engine defaults changes. Yahoo was the primary default from in 2015 to 2017 instead of Google and Mozilla and Yahoo have been in legal dispute since. In 2023 Mozilla may be looking elsewhere to replace Google again.
There is also talk that Yandex may be defaulting or going bankrupt at some point anyways.