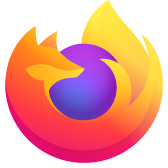 Slow to find the site, then fast
I have FF 97.0 (64bit) on Linux. FF is mega slow to find the site, then super fast. I tried Chromium and there are no problems. Suggestions? Thanks
I have FF 97.0 (64bit) on Linux. FF is mega slow to find the site, then super fast. I tried Chromium and there are no problems. Suggestions? Thanks
All Replies (6)
The problem is still there. Thank you
All websites. I will dump the cache, cookies, and history again today
Isisombululo Esikhethiwe
I just dumped ALL of my cache, cookies, and history, and had to re-login again. It helped a ton, but Chromium is much much faster. Thanks
You can check the timings in the Network Monitor.
You can check the Web Console (Tools -> Web Developer) for messages about blocked content and about the presence of mixed or unsafe content.
You can check the Network Monitor to see if content is blocked or otherwise fails to load.
If necessary use "Ctrl+F5" or "Ctrl+Shift+R" (Mac: Command+Shift+R) to reload the page and bypass the cache to generate a fresh log.
You can check the connection settings.
Settings -> General -> Network: Connection -> Settings
If you do not need to use a proxy to connect to internet then try to select "No Proxy" if "Use the system proxy settings" or one of the others do not work properly.
See "Firefox connection settings":