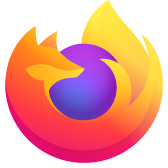 did not connect, potential security issue
I get the subject above, but I cannot figure out how to fix it. I need help, please help me. Barbara
I get the subject above, but I cannot figure out how to fix it. I need help, please help me. Barbara
All Replies (4)
Hello Barbara,
Can you provide more detail about the issue, including screenshots and steps to replicate?
Jon, The message appears on my email at wave.com. I am not able to send screenshots or steps to replicate because I do not know how to. When I click on the alert, it sends me to info that I cannot figure out and says something about notify the website to let them know. I am really confused and not very computer savvy. Does this help you??
jon Did Not Connect: Potential Security Issue
Firefox detected a potential security threat and did not continue to search.wavemail.com because this website requires a secure connection. I just copied this, would have sent it with first reply if I had tried to do it. Sorry...
Isisombululo Esikhethiwe
Usually, that kind of error page has an "Advanced" button. If you click that, what is the error code? It usually starts with SEC_ERROR and you should be able to copy/paste it into a reply here.
For the more common codes, the following article has suggestions, but please let us know anyway: