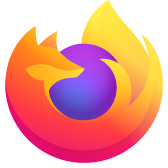 whatsapp
i need whatsapp installation
i need whatsapp installation
All Replies (2)
Hi
I notice that you appear to be using a copy of Firefox 58. I strongly recommend that you update to the latest version of Firefox.
When you have done that, you should find that you can open and use the service you mention in Firefox.
The current requirements for WhatsApp seem to be Windows 8.1 or higher or Mac OS X 10.10 or higher and Firefox 60+. If your OS is supported then you need to update a more recent Firefox version, otherwise you need to update to a newer Windows version or you can consider to switch to a Linux distribution that supports your hardware.
Okulungisiwe ngu cor-el