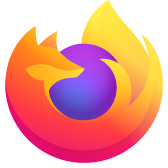 Firefox browser available for Mac OS X 10.9.5 ?
Hello folks,
I'm looking to upgrade my FF browser as much as possible, but I need to run Mac OS X 10.9.5 (for legacy software) on my older iMac.
Currently running "78.15.0esr (64-bit)" and the "About" window says "Firefox is up to date" and "You are currently running on the esr update channel" (Not sure what that means)
Any help would be greatly appreciated! Thank you.
TJ
Hello folks, I'm looking to upgrade my FF browser as much as possible, but I need to run Mac OS X 10.9.5 (for legacy software) on my older iMac. Currently running "78.15.0esr (64-bit)" and the "About" window says "Firefox is up to date" and "You are currently running on the esr update channel" (Not sure what that means) Any help would be greatly appreciated! Thank you. TJ
All Replies (2)