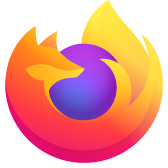 Yahoo
I can't access Yahoo in any form all other websites work fine.
I can't access Yahoo in any form all other websites work fine.
All Replies (20)
There is no error message. It just will not load any yahoo page. It is my home page (my yahoo) none of the links work. All other pages are the same. I am up to date. It screws up in troubleshooting mode also. I can literally use any other web page without an issue.
This just started 3 days ago I had changed nothing
I am able to open a Yahoo page. You could right-click a Yahoo entry in history (clt+shft+h) and select "Forget About This Site". That won't prevent you from going there again but it will remove any log-ins so you will have to log in again if need be.
Thanks for trying, but still the same issue.
Can you post a full browser screenshot showing the issue?
waiting for s.yming.com is all I get in the bottom left corner. On the occasion when it does load none of the links work, including the "sign in" feature.
Thank You for your help Randy
If I enter s.yimg. com (without the space), I get a notice about the site being for sale. If I enter my.yahoo. com (again without the space), I get a blank page. If I enter yahoo. com (without a space), I get a local yahoo news page.
No matter what version of Yahoo it refuses to load (myyahoo.com and yahoo.com) If i leave it sit it for about 15 to 20 minutes sometimes it loads. I still can't click on links, email, etc. No other problems with any other web pages. Thanks for all the help.
Maybe a DNS issue. Can you open command window and do ipconfig /all? What are you using for DNS?
How do I use ipconfig /all? How to Open Command Prompt Search for cmd using the built-in Windows search tool or right-click on the Start icon and select Command Prompt. Press the keyboard combination WinKey + R , then type cmd at the Run window that appears.
It just shows my ip address there
Isisombululo Esikhethiwe
For DNS? If so, then that's not a good thing. Can you update your DNS to 1.1.1.1 / 1.0.0.1 or 8.8.8.8 / 8.8.4.4. If you have a router, you should also update dns on it.
Okulungisiwe ngu jonzn4SUSE
Yes, under "wireless LAN adapter Wireless network connection" it list my IP address next to "DNS servers"
I changed my DNS to 1.1.1.1 and 1.0.0.1 I suppose I will also have to change router......correct?
Thanks everyone for your input!
So how is your new interwebs? ;-))