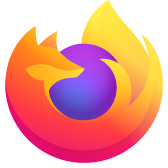 update
update
Okulungisiwe ngu cor-el
All Replies (3)
Hey there!
Thanking you for reaching out! Is it possible to give some more information about your question so that I can assist you better?
Thank you!
Bithiah Koshy
Hey there!
If your problem is solved, please mark an answer as a solution to let others know this thread is finished. Thanks!
Kind regards,
Bithiah
Your Windows XP platform is no longer supported, so you can no longer update Firefox beyond Firefox 52. Current Firefox releases require Windows 7 and newer. Users on Windows XP and Vista have been moved to the Firefox 52 ESR version.