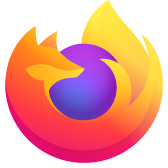 how to delete cookies of a specific website on exit
Hi, Is there anyway I can set my Firefox to delete cookies from a specific website upon exit? There's an option for us to delete everything upon exit but that is for all websites and I just want to rid of cookies from some websites only. Could anyone please help me this? I would really appreciate it. I am using Windows 10 Version 21H1 (OS Build 19043.928) and Firefox Nightly (95.0a1 (2021-10-24) (64-bit)) up to date version. Looking forward from some help Thank you so much
Hi, Is there anyway I can set my Firefox to delete cookies from a specific website upon exit? There's an option for us to delete everything upon exit but that is for all websites and I just want to rid of cookies from some websites only. Could anyone please help me this? I would really appreciate it. I am using Windows 10 Version 21H1 (OS Build 19043.928) and Firefox Nightly (95.0a1 (2021-10-24) (64-bit)) up to date version. Looking forward from some help Thank you so much
All Replies (3)
If it is one or two sites you visit often, you can alter their cookie permissions this way:
While you are on a page on the site, call up the Page Info dialog using one of these methods:
Ctrl+i (for Mac, Command+i)
(menu bar) Tools > Page Info
click the lock icon in the address bar, on the drop-down click the > button, then at the bottom click "More Information"
When the dialog comes up, click the Permission icon at the top to show that panel.
Scroll down to "Set Cookies" and uncheck the "Use default" box, and then select Allow for Session so that new cookies set by the site expire when you exit Firefox.
Note: this does not retroactively clear persistent cookies set by the site before the change. You can open the Storage Inspector (Shift+F9) to review and delete existing cookies set by the site.
Note: in some cases, you might need to add the site-specific permission on the Settings page, in the Cookies and Site Data section, using the Manage Exceptions (or Manage Permissions) button. For example, Google sets cookies on the base google.com domain, but you can't load a page on that base domain, so an exception for https://google.com would need to be entered by hand on the Settings page.
How would you know? When you are viewing the cookies in the Storage Inspector, you can add a "Domain" column (right-click an existing header like Value and a list appears with more columns you can add). This will show whether cookies are set on the base domain in addition to or instead of the current full domain.
I'm attaching a screenshot for reference.