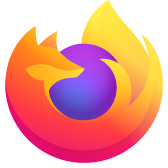 language preference does not work
My preference for language is Dutch, and for years I had Firefox in Dutch. Now suddenly the tabs and the menus all changed to English. My preferences are still well set, but Firefox does not react on there settings. What is wrong and how can I solve this ? Thanks for any help Ferdinand Firefox 92.01 . Win 10 H21-01
My preference for language is Dutch, and for years I had Firefox in Dutch. Now suddenly the tabs and the menus all changed to English. My preferences are still well set, but Firefox does not react on there settings. What is wrong and how can I solve this ? Thanks for any help Ferdinand Firefox 92.01 . Win 10 H21-01
All Replies (5)
Isisombululo Esikhethiwe
If the Firefox user interface (toolbars) is in the wrong language or if you want to change the current language then download Firefox in the language of your choice.
---
See also:
Thanks COR-EL,
it worked, but still I wonder how it could be that after years of Dutch in my Firefox, it suddenly changed to English? was there something wrong with the last update from 92.00 to 92.01 ?
Cor-el You are right, bug 1732506 describes exactly the problem (and work around). I don't report in Bugzilla, but maybe an developer could add the remark that NL language-pack is affected too.
And maybe there is another issue to add at bug 1732506: After reinstalling the Dutch Firefox version, the main menu reads in Dutch again, but the right-button pop-up menu (context menu) is still in English. In Thunderbird and any other program, it is normal in Dutch. So this is Firefox specific !!
(I can not report on the NL-forum, because on that forum the buttons that lead to "post a question" go in an loop of 3 pages that link to each other without exit. A problem I can not post on the NL-forum etc.etc. )
Okulungisiwe ngu fam van dieten
For problems with the mixed menu language you can clear the startup cache via the "Help -> More Troubleshooting Information" (about:support) page.