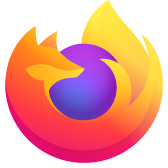 Print problems in 90.0 version
In new 90.0 version, firefox change the print preview (and most important, the final print job) depends on printer destiny. To MIcrosoft Print to PDF printer, preview get most of the page but to printer HP laserjet m101-m106 the preview takes 2 or 3 pages
I try from fresh installation on my own Windows 10, but this behaviour are also in our Windows 2012 server which is our remote desktop to our businnes, in fact, we have to downgrade the firefox to earlier version, cause we dont now how to fix or configure this
In new 90.0 version, firefox change the print preview (and most important, the final print job) depends on printer destiny. To MIcrosoft Print to PDF printer, preview get most of the page but to printer HP laserjet m101-m106 the preview takes 2 or 3 pages I try from fresh installation on my own Windows 10, but this behaviour are also in our Windows 2012 server which is our remote desktop to our businnes, in fact, we have to downgrade the firefox to earlier version, cause we dont now how to fix or configure this
Okulungisiwe ngu dmi847
All Replies (6)
Firefox stores separate scaling, paper size, margin, and other settings per printer, so that could explain part of the difference.
Also, there is something wrong with shrinking the page below 94% on Firefox 90 -- whether Firefox does it with Shrink to Fit or you set the scaling manually. Here's another thread about that:
https://support.mozilla.org/en-US/questions/1343808#answer-1427683
I'm going to see whether I can track down the source of that problem...
Several bug reports have been filed. Hopefully we'll get a fix or some kind of workaround soon.
The 90 version has a couple of printer problems. First, it does not retain the last target printer used, nor does it just revert to the Windows default printer, but instead appears to just randomly choose any printer in the list.
Worse, is even if the preview looks correct, it does not output correctly to any of type printer regardless of the settings, as it cuts off the right side of the page, and no adjustments fix it.
All other browsers work fine, and reverting to the previous version of Firefox also restores proper printing.
The scaling bug -- cut off content -- is already on file.
I don't know why the printer would not be remembered, though, I have not experienced that problem.