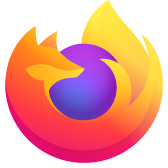 firefox
Why has firefox been allowed to become so crap? It used to be good up to about a year ago. The latest is so bad the people responsible should be sacked
Why has firefox been allowed to become so crap? It used to be good up to about a year ago. The latest is so bad the people responsible should be sacked
All Replies (5)
Hi,
The people who answer questions here, for the most part, are other users volunteering their time (like me), not Mozilla employees or Firefox developers. If you want to leave feedback for Firefox developers, you can go to the Firefox Help menu and select Submit Feedback... or use this link. Your feedback gets collected by a team of people who read it and gather data about the most common issues.
You can also file a bug report or feature request. See File a bug report or feature request for Mozilla products for details.
I didn't like where Quantum was going. So I stopped updating at v54. So far, no real issues. Many other have been asking about not allowing any updates.
how do you submit feedback/? the link provided takes you to a page without any reference to 'contact' or 'feedback'. Must be hidden or invisible as I can't see it. Whats the magic password? oh they must be aware .
[Profanity removed by moderator. Please read Mozilla Support rules and guidelines, thanks.]
Okulungisiwe ngu Chris Ilias
The Firefox Submit Feedback link goes to https://ideas.mozilla.org/ ... which should redirect you to the https://mozilla.crowdicity.com/ website. You will need to sign in to the mozilla.crowdicity site before you can post feedback using the Share an Idea button.
You can sign in using a social media account such as Google, if that helps.
p.socha said
Why has firefox been allowed to become so crap? It used to be good up to about a year ago. The latest is so bad the people responsible should be sacked
That's a trick question. Firefox has gotten better! ☺️
What don't you like about the update? Maybe there's something we can do to help.