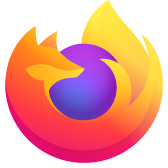 Mozilla Contact Info
I need an email address or a phone number to contact support. Forms do not have answers for my problem. And the contact and the support pages have no information on how to contact Mozilla which is extremely messed up. Does anyone have this info?
I need an email address or a phone number to contact support. Forms do not have answers for my problem. And the contact and the support pages have no information on how to contact Mozilla which is extremely messed up. Does anyone have this info?
Okulungisiwe ngu Dominique
All Replies (9)
As a volunteer and a donar, I 100% understand where you are coming from. It's the American way to get in touch with the upper management. But unfortunately, its also the American way with being unable to get in touch with the top. :-)
Soon Mr Bezo's will be on top of this world, literally !! And further to reach! :-)
Please understand that FireFox is a work in progress. So on occassion a mis step may occur.
Let me review your threads and see if i can provide some help, albeit I am not a Mac expert though I play with one here and there, once in a while.
Ok, Dominique. I could not find a thread by you on the issues you are having with the software and or your machine.
However, I respectfully believe its vital for you (and others) to post these issues, even if they go unresponsive and or unsolved, so that people will have "information".
Information is vital. Its a concept of Open Communications, Freedom of Information, et al. :-)
So the methodology of creating threads that document issues people of all classes are having, can then be read and analyzed by other people of all classes including those that are located on top of the mountain, per se.
So if you don't mind, could you please document your technical issues with the application and your computer experience?
Information from you and others do effect the Trend Lines.
thanks :-)
~dbben
Please explain the problem in detail. What happens? What is/are the exact error message(s) ?

Hi,
The people who answer questions here, for the most part, are other users volunteering their time (like me), not Mozilla employees or Firefox developers. If you want to leave feedback for Firefox developers, you can go to the Firefox Help menu and select Submit Feedback... or use this link. Your feedback gets collected by a team of people who read it and gather data about the most common issues.
You can also file a bug report or feature request. See File a bug report or feature request for Mozilla products for details.
Hi,
An assumption has been made that I wanna fix. I never said I posted a thread about it, just that I couldn't find the answer.
My issue is with trying to set up secondary email and I think it's called 2-factor authorization... It won't let me. The first error says I can't use the email I used on the account. I'm not. And then the other bit just won't even let me click the option to set it up.
I'm not a fan of forums (never have been) and that is why I just wanted contact info. It has nothing to do with being American (I'm not even from in the U.S. so that's another assumption I guess) and I'm not trying to get in touch with "the top." I just prefer knowing contact info for the services I am using and I don't like the idea that if something went wrong I have to rely on people not working for them to maybe probably answer.
Since someone did (which is a real shock), then my issue is above in the second paragraph. If you know if a fix, cool. I still am not a fan of forums though.
Hi Dominque. Thanks for setting me straight ! :-)
I've have heard of the two step issue. But it is because this concept is the latest weapon against ransome and hijacks, and not resulting from FF itself. You see, email accounts are being targeted for ransome ware. so the two step is a new tool being implemented to help you from losing your emails.
The solution is that there is an option to bow out of this extra step. It will be found in the settings for your account on the email server.
once you disable the two step, i think you will find your email issue back to normal.
let us know what you find! :-)
Hi,
I'm sorry. I'm not really understanding your instructions. I did check the 2-factor thing and I can click it now and set it up so I guess that's fine now, but my main issue is this (pics uploaded): I click on the add button, enter in my secondary email, and then I get this.
Are you saying I need to go to my email provider (GMail in this case) and turn off THEIR 2-factor thing and then try again?
The 2 step is initiated at the mail server level.
But it can be disabled if you choose.
I think that once the server confirms that its dominique's computer accessing her gmail account, then you will be good-to-go.
I've attached a pic with the instructions.
-)
Isisombululo Esikhethiwe
Hi Dominique, Is your secondary address being used by another Firefox account?
@Chris Ilias- I used Firefox a long time ago, but I didn't think I made an account. I checked and that was indeed the case. I deleted that account and then I was immidately able to set up my secondary email. So thank you for that question.
Guess I won't be as salty about forums anymore. Letting past experiences with forums determine how I ask for help was not good in this case.