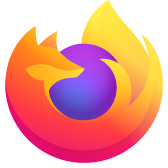 Update white blank
i got trouble when trying to update Firefox 90 to up....only blank white window....have to back to 89
i got trouble when trying to update Firefox 90 to up....only blank white window....have to back to 89
All Replies (2)
Hi, you can follow this link to get back to previous version of Mozilla Firefox. Install an older version of Firefox
Hope this helps you.
Warning: Installing a previous version doesn't fix most problems
Problems with an update are generally not caused by the new version of Firefox, but rather the update process. Installing a previous version will not help in most cases. The best option is to start a new thread about your issues, where others can suggest specific solutions.
Using old versions of Firefox also poses a significant security risk.
Okulungisiwe ngu Chris Ilias