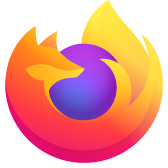 I need to excise "viglink.com" I need to restore uBlock Origin, malware bytes, and bit defender
Get me to someone who can crush viruse(s) and restore malware bytes, uBlock Origin and bitdefender
Get me to someone who can crush viruse(s) and restore malware bytes, uBlock Origin and bitdefender
All Replies (4)
https://www.bing.com/search?q=viglink.com+virus This search shows some removal instructions.

You may have ad/mal-ware. Further information can be found in this article; https://support.mozilla.org/en-US/kb/troubleshoot-firefox-issues-caused-malware?cache=no
Run most or all of the listed free to use malware scanners. Each works differently. If one program misses something, another may pick it up.
MslJal said
. . . . and restore malware bytes, uBlock Origin and bitdefender
Note: Be careful on using more than one protection program as they could end up fighting each other.
I think viglink is a service people use to get paid for referrals. In other words, they embed a link that runs through viglink and get a commission. Are you seeing viglink links in unexpected places?
Thank you for sharing your add-ons list. It shows that both the Malwarebytes Browser Guard and uBlock Origin extensions are installed and enabled. If they are not active/working, is it possible that you are using a private window and the extensions do not have permission to run in private windows? The following article has more info on that issue: Extensions in Private Browsing.