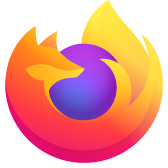 changing thing
why the hell dose this browswe keep changing it really piss me off when it changes and am sck to death of it they should be up to the person useng it if they want the changer or now i am so pissed off with this if t keeps hppening i will stop useing this site for good and tell all my friend to do the same or the people that i look after there pc's why carnt things stay the same jenny b
why the hell dose this browswe keep changing it really piss me off when it changes and am sck to death of it they should be up to the person useng it if they want the changer or now i am so pissed off with this if t keeps hppening i will stop useing this site for good and tell all my friend to do the same or the people that i look after there pc's why carnt things stay the same jenny b
All Replies (1)
I do tend to agree with you because I too was completely happy with the last browser appearance, etc, whereas the latest 'format' leaves a lot to be desired.
Why the hell have all the icons that are shown on your opening page suddenly become tiny little things? I'm getting on in age and I'm finding that I have to peer closely to make sure I've clicked on the right shortcut. Before, each shortcut was easily identifiable. Why isn't there an option to view them at whatever size you choose? With the latest set-up, I'm also finding that many embedded videos and gifs either won't display or won't play - as if my viewing options are being made for me. Again,, what I view should be my option (not that I'm attempting to view anything illegal) - it's more down to a case of the mode in which the clip has been recorded. Why are all my saved 'favourites' now displayed on a black background? It looks as if I'm in mourning for something... perhaps the 'old' Firefox.
It all goes well beyond just being irritating - sometimes it's downright annoying and, like you, I've been seriously considering dumping my Firefox browser and using Chrome instead. Firefox - leave things well alone please. If it's not broke then don't try to fix it.