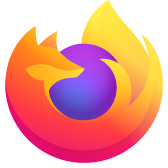 firefox crash when trying to upload image with 32bit floating point in discord
firefox crash when trying to upload image with 32bit floating point in discord
firefox crash when trying to upload image with 32bit floating point in discord
All Replies (3)
In the address bar, type about:crashes<enter>. Note: If any reports do not have BP- in front of the numbers/letters, click it to submit them.
The crash report is several pages of data. We need the report numbers to see the whole report.
Using your mouse, mark the most recent 7 - 10 Submitted crash reports, and copy them. Now go to the reply box and paste them in.
Please, Do not post a screenshot ! !

For more help on crash reports, see; https://support.mozilla.org/en-US/kb/firefox-crashes-asking-support
i've earlyoom installed and firefox killed by it. and about:crashes is empty. idk how to do a crash report.
Isisombululo Esikhethiwe
Are you currently using a version from the repositories of your Linux distribution? Try the Firefox version from the official Mozilla server: