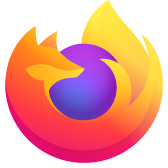 Unable to see right click options and unable to use short cuts
I can't see right click options when i use them. I can't use short cuts for new tab. please check the screenshots below
I can't see right click options when i use them. I can't use short cuts for new tab. please check the screenshots below
All Replies (2)
That's very strange!!
You are on beta or Developer Edition?
Do you use any userChrome.css rules to modify your menus?
I am not following beta issues closely, so I don't know whether this is a known bug. You might want to search or file on Bugzilla: https://bugzilla.mozilla.org/
Isisombululo Esikhethiwe
Now everything is alright. I restarted my device. Thanks for your reply.