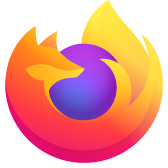 password manager
Just a general question : firefox on windows I used to have lastpass as password manager. as they are moving out nice features from the free version to the payed version I switched to lockwise. But it does not maintain automatically your password. What password manager are you using ? does it have the maintain feature of updated password ? Thanks for all recommendations Best regards, Guy
Just a general question : firefox on windows I used to have lastpass as password manager. as they are moving out nice features from the free version to the payed version I switched to lockwise. But it does not maintain automatically your password. What password manager are you using ? does it have the maintain feature of updated password ? Thanks for all recommendations Best regards, Guy
All Replies (4)
Isisombululo Esikhethiwe
Hello,
I will suggest choosing anyone from the below list:
Unikey password manager
Keepass
Keepass
Zoho Vault (Free)
thanks for the update I had already keepass and migrated to keepassxc also activated keepass rpc and now I can share my pw from keepass.. best solution.. regards, Guy
So, you are suggesting NOT using Lockwise for passwords? What happens? It does not update for new passwords. I have been using Dashlane but it is not a recommended addon for Firefox. I need to switch anyway as it costs me about 65.00yr.
i am using keepass xc and the firefox browser plugin now very satisfied... all my pw at same location.... best regards, Guy