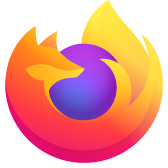 I would like to have webgl2 added (will it be a plug in?)
'I would like to have webgl2 installed ( would it be a plug in?)'
''''I would like to have webgl2 installed ( would it be a plug in?)''''
Okulungisiwe ngu cor-el
All Replies (1)
There is a pref on the about:config page to enable WebGL2 that is true by default.
webgl.enable-webgl2 = true
You can open the about:config page via the location/address bar. You can click the button to "Accept the Risk and Continue".
---
You can check whether WebGL errors are reported in the Graphics section on the "Help -> Troubleshooting Information" (about:support) page.