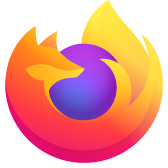 Firefox recent highlights disappeared after update in (manjaro - pop_os - Ubuntu )
'Hi firefox community i ve been using firefox since it's launch day and one of its feature i love is the recent highlights, it's make navigation easier for me, the last couple of days i updated firefox to the latest version and noticed that recent highlights disappear. my question is, is this happened to every one or just for me? i've also tried to check other distro's (pop os - Manjaro) and the problem is the same as in my Ubuntu machine
'''Hi firefox community'' i ve been using '''firefox''' since it's launch day and one of its feature i love is the '''recent highlights''', it's make navigation easier for me, the last couple of days i updated firefox to the latest version and noticed that recent highlights '''disappear'''. my question is, is this happened to every one or just for me? i've also tried to check other distro's ('''pop os - Manjaro''') and the problem is the same as in my '''Ubuntu''' machine
Okulungisiwe ngu mostaahnaw
All Replies (2)
Do you mean the highlights on the new tab? I have a mac so I can't compare.
There have been changes to various menus and some items were removed and other rearranged. Recent highlights is one of the things that got removed.
See Changed in the Firefox 87.0 Release notes.
We've removed items from the Library menu that weren't used often or have other access points in the browser: Synced tabs, Recent highlights, and Pocket list.
1689405 - Do initial simplification of the Library menu [87]
(please do not comment in bug reports
https://bugzilla.mozilla.org/page.cgi?id=etiquette.html)