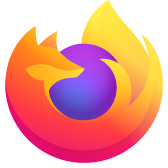 Duplicate images after a Paste into Gmail
Using Firefox web browser - I do a 'COPY Image' on an image, such as a cartoon, then do a 'CTRL V' to Paste into an email under Gmail. There are now TWO copies of the original. All updates and maintenance of system software are up to date. This happens under Windows 10 laptop as well as Windows 7 desktop Not sure if this is a Firefox or Gmail problem
Using Firefox web browser - I do a 'COPY Image' on an image, such as a cartoon, then do a 'CTRL V' to Paste into an email under Gmail. There are now TWO copies of the original. All updates and maintenance of system software are up to date. This happens under Windows 10 laptop as well as Windows 7 desktop Not sure if this is a Firefox or Gmail problem
All Replies (8)
Others have reported the same issue and I get double pasting as well. It seemed to me that it is a gmail issue but another poster seemed to say (not sure) that it didn't happen with gmail in another web browser.
Thanks! You are right. I created a Hotmail and Yahoo email account. In BOTH email accounts, the "PASTED" image had only one image, not two. And not only that, the image PASTED was the original image size! Under Gmail, the image was not only Duplicated ... it was Shrunk and I had to click option "Original Size"!
I tried to logon to Gmail Community/Support, but unable to even ask the question. At this point, I don't want to switch to another email, but ....
Thanks for your help
It's hardly worth switching because the error can be easily rectified.
Okulungisiwe ngu Terry
Is there any way I can contact Gmail support. I Googled "gmail support", got the Help Center keyed in COPY and PASTE of image produces 2 images and got nowhere. I then went to Community keyed in same thing and ... got nowhere. Are you aware of a weblink so I can go there directly and pose the bug? Thanks again for your help
Maybe this is caused by having multiple formats (JPG an PNG) on the clipboard and Gmail pastes both instead of only one.
When I test in Firefox 78.8.0esr, which was released last month and is based on a much older version of Firefox, I get the same doubling. So most likely it's something Google tweaked and not related to the recent Firefox update.