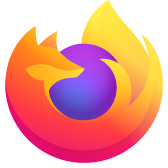 Losing browsing history
Hi there - I want to keep my history. I want to SAVE my browsing history. I do NOT want my history to disappear. I cannot find how to do this. There are Many ways to DELETE history, but how do I prevent mine from disappearing. Mine disappears every day and I want to SAVE my history. Fourth time of asking! Please help. Thanks Pete
Hi there - I want to keep my history. I want to SAVE my browsing history. I do NOT want my history to disappear. I cannot find how to do this. There are Many ways to DELETE history, but how do I prevent mine from disappearing. Mine disappears every day and I want to SAVE my history. Fourth time of asking! Please help. Thanks Pete
All Replies (1)
Profile data can be removed or not recorded in several ways;
1) Running Firefox in Private Mode (nothing is recorded)
2) Privacy settings; (In the address bar, type about:preferences#privacy<enter>)
3) Many disk cleaners and anti-virus type programs can remove data from browsers
Open their settings and have them leave the browsers alone.
4) Mal-ware.

You may be in Private Browsing mode or told Firefox not to remember.
Type about:preferences#privacy<enter> in the address bar. The button next to History, select Use Custom Settings.
Turn off Always Use Private Browsing Mode Turn on Remember My Browsing And Download History At the bottom of the page, turn on Clear History When Firefox Closes. At the far right, press the Settings button. Turn on ONLY Cache and Form And Search History leaving the others off.

Macs: Make sure you install Firefox properly and that you do not run Firefox from within the DMG (Disk Images) file. https://support.mozilla.org/en-US/kb/how-download-and-install-firefox-mac