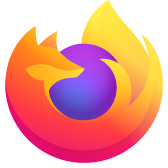 Can't switch off private browsing
Hi, I updated Firefox to the latest version (confirmed). Now whatever I try, it does nothing but private browsing even if I open a new window. Can't find any box to tick in the settings, preferences whatsoever to get it back to normal. Any ideas? Thanks a lot, Jurgen
Hi, I updated Firefox to the latest version (confirmed). Now whatever I try, it does nothing but private browsing even if I open a new window. Can't find any box to tick in the settings, preferences whatsoever to get it back to normal. Any ideas? Thanks a lot, Jurgen
All Replies (5)
in the upper right corner of your Firefox (see picture), have you tried:
 - New window       Cmd+N

and/or
 - New private window         Cmd+Shift+N

to toggle private surfing ?
others than that, this URL https://support.mozilla.org/de/questions/1133957 explains the default options.
good luck, jürgen.
Okulungisiwe ngu vande1
The weird thing is, Command N always leads to another private window (as well as Shift Command P regularly does). And even by having searched the settings meticulously, I can't seem to find where to switch off the private modus.
though not recommended, have you tried, entering the URL about:config searching for privatebrowsing will display this variable: browser.privatebrowsing.autostart which may be toggled to true / false.
This can happen if you use permanent Private Browsing mode. In that case all windows you open are PB mode windows.
Make sure you do not run Firefox in permanent Private Browsing mode (Always use Private Browsing mode; Never Remember History).
Options/Preferences -> Privacy & Security
Firefox will: "Use custom settings for history"
remove checkmark: [ ] "Always use Private Browsing mode"
Problem solved! I had set Firefox to "will never remember history" (where it is stated to "act as if in PB" which I thought is different from deliberately choosing PB by setting a checkmark - which only appears in "custom settings"). Thanks for helping!