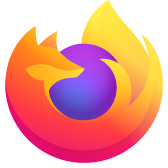 How to make google.co.nz default search?
Hi,
I've gone to the search options on Firefox and cannot find google.co.nz as an add-on to make it my default search engine - which it used to be but now with latest update it has defaulted to google.com and I can't get it back to google.co.nz. Adding nz to each search doesn't provide the same as google.co.nz.
Can anyone out there help?
Many thanks,
Tanya
Hi, I've gone to the search options on Firefox and cannot find google.co.nz as an add-on to make it my default search engine - which it used to be but now with latest update it has defaulted to google.com and I can't get it back to google.co.nz. Adding nz to each search doesn't provide the same as google.co.nz. Can anyone out there help? Many thanks, Tanya
All Replies (1)