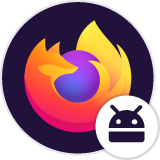 Firefox for Android isn't synchronizing anymore
Hi,
My Firefox sync isn't working anymore. Even if I force it, bookmarks won't sync.
Can't please someone help?
Hi, My Firefox sync isn't working anymore. Even if I force it, bookmarks won't sync. Can't please someone help?
All Replies (15)
Hi
Are you signed into both devices with the same account account credentials?
Hi,
Thanks for helping. Yes I am. The weird thing is that I sometimes works. Like right now. Works for a while and then stops working. When it doesn't work. I can force sync and everything. It won't ever do.
Hi,
now it's not working any more again. I don't get it. Can it be that it's partially working?
Hi,
and working again. That's crazy! That's no configuration problem. Something is wrong on server side no?
Hi,
went ok for a while... But now it's not synchronising anymore! This is very frustrating.
Can someone please help?
Thanks,
Mambobuzzz
An no it's back again without me doing anything! This is hell! Can please someone help?
Hi Mohamed Adnan,
many thanks for helping. I'm quite desperated on this. I once again deleted some favourites. But I don't think I have 5000. And I think it wouldn't ever sync at all if I had so much.
Follow the below steps:
Uninstall Firefox from your mobile.
Now you just have firefox on desktop, connect with Sync.
Install the firefox app on your Android.
Connect sync via your mobile
Hi again Please answer following questions so that we can find out what is causing problem. 1) What are the platforms you use your Firefox? 2) have you disabled battery optimization for Firefox? 3) what built are you using Nightly or beta or regular
Don't mistake me without you providing more information we can't solve this problem
Hi guys,
many thanks for helping! @Naheed ok, just did it. Before this I also deleted all application data. Now after re-installing, it's synchronising. I will see in the future if it helps.
@Mohamed I use a Windows 10 Firefox on desktop an an Android 10 Firefox for Android both regular versions. I now disabled battery optimisation for the Android client.
Have a nice day!
Mambobuzzz
Hi,
damm, also not syncing anymore!!! That's making me crazy! :(
Hi,
I guess I'll have to go for Chrome. Very sad about it. But bookmarks are very important to me. :/
This is fixed in Firefox 68 version
Did you meant 88? We are at 88 and I'm up-to-date...