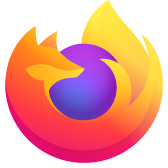 Web page is slowing down your browser
Hi
Keep getting the message 'web page is slowing down your browser' whenever I stream video.
I've spent the best part of a day trying all sorts of solutions from the support pages, but the error message is still popping up. It started doing it out of the blue, every 15 minutes or so, now i can't stream as it immediately pops up.
I've even deleted my profile, uninstalled it and did a completely fresh install and it's still happening.
Any help?
Thanks
Hi Keep getting the message 'web page is slowing down your browser' whenever I stream video. I've spent the best part of a day trying all sorts of solutions from the support pages, but the error message is still popping up. It started doing it out of the blue, every 15 minutes or so, now i can't stream as it immediately pops up. I've even deleted my profile, uninstalled it and did a completely fresh install and it's still happening. Any help? Thanks
All Replies (1)