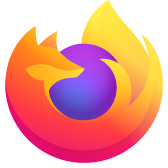 Can't fix SEC_ERROR_REUSED_ISSUER_AND_SERIAL as described
Hi all,
while playing (or better "fighting"...) with a linux docker container on Win10/WSL2/Ubuntu for using the MS spfx tool chain, I generated a SEC_ERROR_REUSED_ISSUER_AND_SERIAL in FF85.0/Win10 by first setting up a certificate exception for a dev-cert (https://localhost:4321) and then have the certificate re-created.
As described the support article [https://support.mozilla.org/en-US/kb/Certificate-contains-the-same-serial...], I removed all certificate exceptions for localhost:* and deleted the "gulp" authority in options/security/certificates.
Unfortunately, the SEC_ERROR_REUSED_ISSUER_AND_SERIAL persists even after a restart of firefox.
Any help is very much appreciated...
Thanks & greetings Markus Fehn
Hi all, while playing (or better "fighting"...) with a linux docker container on Win10/WSL2/Ubuntu for using the MS spfx tool chain, I generated a SEC_ERROR_REUSED_ISSUER_AND_SERIAL in FF85.0/Win10 by first setting up a certificate exception for a dev-cert (https://localhost:4321) and then have the certificate re-created. As described the support article [[https://support.mozilla.org/en-US/kb/Certificate-contains-the-same-serial-number-as-another-certificate]], I removed all certificate exceptions for localhost:* and deleted the "gulp" authority in options/security/certificates. Unfortunately, the SEC_ERROR_REUSED_ISSUER_AND_SERIAL persists even after a restart of firefox. Any help is very much appreciated... Thanks & greetings Markus Fehn
All Replies (1)