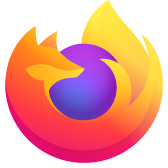 Finding Password
Is there a way for me to test out passwords without having to wait 15 minutes after testing out a few? I lost my password but there are usually a few combinations so I've been trying to brute force it but it just doesn't workout. Thankfully I have a backup profile but it is rather old and I'd like to sync stuff to that account but I also don't want to wipe my data because I have quite a few new bookmarks and things I keep to remind myself of stuff (I have way too many bookmarks). Thanks
Is there a way for me to test out passwords without having to wait 15 minutes after testing out a few? I lost my password but there are usually a few combinations so I've been trying to brute force it but it just doesn't workout. Thankfully I have a backup profile but it is rather old and I'd like to sync stuff to that account but I also don't want to wipe my data because I have quite a few new bookmarks and things I keep to remind myself of stuff (I have way too many bookmarks). Thanks
All Replies (7)
The passwords aren't the biggest issue, the bookmarks are, but sadly the bookmarks did not survive. I just need an easy way to test out multiple passwords without any time limits. Or maybe some other way of getting back my password without resetting anything.
I managed to get the backup working but the issue is I took the backup a long time ago and the password I have saved on it is different from the one that's currently locking my account. I had done quite a bit of stuff after so I'd like to know how I can get my information back without wiping anything. At the very least not having to deal with the 15 minute delay between passwords would be better than nothing but if there is some other way to do things please let me know.
You can copy certain files with Firefox closed to the current profile folder to transfer or recover personal data. Note that best is to avoid copying a full profile folder.
---
bookmarks and history: places.sqlite
favicons: favicons.sqlite
bookmark backups: compressed .jsonlz4 JSON backups in the bookmarkbackups folder
cookies.sqlite for the Cookies
formhistory.sqlite for saved autocomplete Form Data
logins.json (encrypted logins;32+) and key4.db (decryption key;58+) for Passwords saved in the Password Manager
key3.db support ended in 73+; to use key3.db in 58-72, make sure to remove key4.db
cert9.db (58+) for (intermediate) certificates stored in the Certificate Manager
persdict.dat for words added to the spell checker dictionary
permissions.sqlite for Permissions and possibly content-prefs.sqlite for other website specific data (Site Preferences)
sessionstore.jsonlz4 for open tabs and pinned tabs (see also the sessionstore-backups folder)
You can use the button on the "Help -> Troubleshooting Information" (about:support) page to go to the current Firefox profile folder or use the about:profiles page.
Help -> Troubleshooting Information -> Profile Folder/Directory:
Windows: Open Folder; Linux: Open Directory; Mac: Show in Finder
With most websites, on the login page you can click a link: Forgot Password. A temporary password will be sent to the e-mail on file with that site.