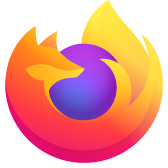 Unable to log in to the specified page, you can log in before the browser is updated, but not after the update
连接到 na.account.amazon.com 时发生错误。PR_CONNECT_RESET_ERROR 由于不能验证所收到的数据是否可信,无法显示您想要查看的页面。 建议向此网站的管理员反馈这个问题。
All Replies (2)
May I ask why I can't log in to the Amazon U.S. backend but I can log in to the backends of other sites. What is the reason?
Bing search https://www.bing.com/search?q=PR_CONNECT_RESET_ERROR This simply means, that the peer or some middlebox in between (firewall) is terminating the connection.
There is security software like Avast, Kaspersky, BitDefender and ESET that intercept secure connection certificates and send their own.
https://support.mozilla.org/en-US/kb/firefox-cant-load-websites-other-browsers-can
https://support.mozilla.org/en-US/kb/firefox-and-other-browsers-cant-load-websites
https://support.mozilla.org/en-US/kb/secure-connection-failed-error-message
https://support.mozilla.org/en-US/kb/connection-untrusted-error-message
Websites don't load - troubleshoot and fix error messages
http://kb.mozillazine.org/Error_loading_websites