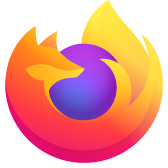 Give feedback — paused submissions
The page [https://qsurvey.mozilla.com/s3/Give-feedback-landing-page Give feedback landing page] says: 'Please check back soon'. What does 'soon' exactly mean?
All Replies (7)
The rest of the pages says... "We've paused submissions to this form so that we can improve how we collect feedback."
Is there a chance that Mozilla will improve it before Armageddon?
I doubt it. GAME OVER MAN!!!
how do I submit feedback, if I can't online? there is no phone number to call. I have a specific problem with VPN and how it handles links.
See a SUMO thread like this for other ways to leave feedback:
Firefox has big promblem The problem is a download problem. I download an file file size is 1.3gb & firefox has download only 500 mb and says download complete i open the file the file is corroupt so solve this problem