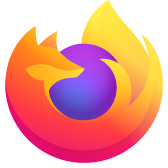 Having a Login in issue to Social site Cookies issue.
Cookie "useremail" will be soon rejected because it has the "SameSite" attribute set to "None" or an invalid value, without the "secure" attribute. To know more about the "SameSite" attribute, read https://developer.mozilla.org/docs/Web/HTTP/Headers/Set-Cookie/SameSite I tried clearing cache and cookies and the login page does not advance.
Okulungisiwe ngu mrbunnylamakins
All Replies (2)
I had issue like this in the past it was due to cfduid (Cloudfair) . But I tried to just delete all I could that was cache and cookies and still the same.