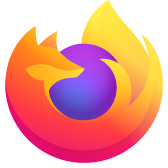 sign in information
In my firefox browser sign in information is not saving
In my firefox browser sign in information is not saving
All Replies (2)
Please explain the problem in detail. What happens? What is/are the exact error message(s) ?
Details like websites remembering you (log you in automatically) are stored in a cookie.
You need to keep this cookie, possibly by creating a cookie allow exception.
Options/Preferences -> Privacy & Security
Cookies and Site Data: Exceptions
---
In case you use "Clear history when Firefox closes" or otherwise clear history.
do not clear the Cookies
do not clear the Site Preferences
Options/Preferences -> Privacy & Security
Firefox will: "Use custom settings for history":
[X] "Clear history when Firefox closes" -> Settings
clearing "Site Preferences" clears exceptions for cookies, images, pop-up windows, and software installation and exceptions for passwords and other website specific data
clearing "Cookies" will remove all selected cookies including cookies with an allow exception you may want to keep