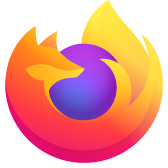 retrieve passwords and logins
I either lost or deleted all my logins and passwords. Is there a way to retrieve them? All files are backed up on my external hard drive if needed to restore
Thanks
I either lost or deleted all my logins and passwords. Is there a way to retrieve them? All files are backed up on my external hard drive if needed to restore Thanks
All Replies (2)
logins.json and key3.db [v58+]key4.db : These are the password files. Copy Both !
Note that the Firefox profile folder is located in a hidden location in "AppData\Roaming".
Location used for the main profile that keeps your personal data (Root Directory on about:profiles).
C:\Users\<user>\AppData\Roaming\Mozilla\Firefox\Profiles\<profile>
---
You can copy certain files with Firefox closed to the current profile folder to transfer or recover personal data. Note that best is to avoid copying a full profile folder. Note that you should be cautious with copying SQLite database files if you previously had problems.
bookmarks and history: places.sqlite
favicons: favicons.sqlite
bookmark backups: compressed .jsonlz4 JSON backups in the bookmarkbackups folder
cookies.sqlite for the Cookies
formhistory.sqlite for saved autocomplete Form Data
logins.json (encrypted logins;32+) and key4.db (decryption key;58+) for Passwords saved in the Password Manager
key3.db support ended in 73+; to use key3.db in 58-72, make sure to remove key4.db
Firefox 80+ has a logins-backup.json that can be used in case of issues with logins.json
cert9.db (58+) for (intermediate) certificates stored in the Certificate Manager
persdict.dat for words added to the spell checker dictionary
permissions.sqlite for Permissions and possibly content-prefs.sqlite for other website specific data (Site Preferences)
sessionstore.jsonlz4 for open tabs and pinned tabs (see also the sessionstore-backups folder)