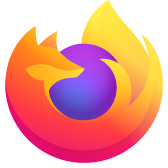 Firefox default browser on my laptop has GONE. It crashed yesterday. Need it back!
bold text That's MY question!
'''bold text''' That's MY question!
All Replies (3)
Isisombululo Esikhethiwe
What is your OS on the laptop (Windows, Mac, Linux)? This question was posted under Android, but a moderator can move the thread.