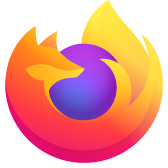 Choppy/Garbled Microphone
Hi All, I've been having lots of problems with Firefox w/my Microphone for some time. At first, I was having problems with it being detected. At some point this summer that finally got sorted out, but in the last few weeks I've been having trouble with garbled/choppy audio from it. I went to various online microphone testers (including discord) in normal mode and safe mode and determined that it's not a headset issue - with two different headsets, I get garbled mic playback in Firefox.
If I do the same test in Opera (did a quick portable install for test), audio is crystal clear.
Installed a fresh version of firefox for test... back to the garbled audio.
Any idea what's causing the problem? Note sound playback is perfect, the issue is just the microphone.
Thanks
Hi All, I've been having lots of problems with Firefox w/my Microphone for some time. At first, I was having problems with it being detected. At some point this summer that finally got sorted out, but in the last few weeks I've been having trouble with garbled/choppy audio from it. I went to various online microphone testers (including discord) in normal mode and safe mode and determined that it's not a headset issue - with two different headsets, I get garbled mic playback in Firefox. If I do the same test in Opera (did a quick portable install for test), audio is crystal clear. Installed a fresh version of firefox for test... back to the garbled audio. Any idea what's causing the problem? Note sound playback is perfect, the issue is just the microphone. Thanks