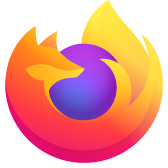 Scam vs. Hack
FireFox I believe my computer is been hack by my employer/boss, please, please help me
FireFox I believe my computer is been hack by my employer/boss, please, please help me
All Replies (1)
What makes you think that you are being hacked?
If you are seeing the "settings are being managed by your organization" message on the Firefox settings page, that's a common misunderstanding. Often times that message appears because your security software has enabled a feature it requires to handle a certain security function.
If you go to the about:policies page in Firefox, it will tell you exactly what policies are in place that are triggering the message. Often times, the ImportEnterpriseRoots one is the one that gets added by your security or antivirus software.
The reason it specifically references an organization is because there are a variety of other polices that can be enabled. Generally speaking, those other polices usually only get used on business computers.
Hope this answers your question.