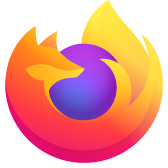 "Accept Cookies" banner on websites
I have cookies-blocking enabled through Firefox. Often, when I go to websites, I'll see banners that indicate the sites use cookies and that say by clicking anywhere on page, I am agreeing to the use of cookies. When I click on the page and keep looking at it, does the page indeed apply cookies to my computer/my work or do my Firefox settings prevent this from happening?
I have cookies-blocking enabled through Firefox. Often, when I go to websites, I'll see banners that indicate the sites use cookies and that say by clicking anywhere on page, I am agreeing to the use of cookies. When I click on the page and keep looking at it, does the page indeed apply cookies to my computer/my work or do my Firefox settings prevent this from happening?
All Replies (5)
heger.kyle said
I have cookies-blocking enabled through Firefox.
How are you blocking cookies?
Often, when I go to websites, I'll see banners that indicate the sites use cookies and that say by clicking anywhere on page, I am agreeing to the use of cookies. When I click on the page and keep looking at it, does the page indeed apply cookies to my computer/my work or do my Firefox settings prevent this from happening?
If Firefox doesn't let sites set cookies, telling the site it's okay for them to set cookies doesn't override that (Firefox has no idea what buttons you are clicking on).
You can use the Storage Inspector tool to see what cookies are set for the current page. Shift+F9 will call that up.
When I'm in a website and press shift f9, I don't see Storage Inspector tool. Is it an add-on? I don't see it when I search for "Storage Inspector" in add ons. Where do I find it?
It should be listed in the Developer Tools section of the menu. Either:
"3-bar" menu button > Web Developer > Storage Inspector
(menu bar) Tools > Web Developer > Storage Inspector
That also should show the proper keyboard shortcut if yours is different than mine.
Can you clarify how and where you disable cookies in Firefox ?
Is that via "Options/Preferences -> Privacy & Security" ?
Options/Preferences -> Privacy & Security -> Cookies and Site Data
Thank you for the screenshot in the other thread:
Those are all individual cookies. So clearly, cookies are not blocked on your Firefox.
Under Expiration, they all say Session, so perhaps you have turned on the following feature on the Options/Preferences page (this setting coordinates with the cookie permissions list) that forces all cookies to expire at the end of your browsing session:
<center>
</center>
Are there any other cookie settings you have changed on the page?