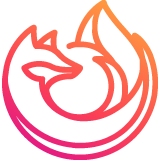 Is it still possible to listen to music through unfocused tabs?
Hi!
I used to be able to activate an audio file on a webpage, then switch tabs or minimize the app or even turn off the screen and still be able to hear the music or whatever I was listening too.
With the new version of Firefox, this doesn't seem possible anymore, but maybe I am missing something?
Is it possible for this to work like before the update?
Many thanks! -Max
Hi! I used to be able to activate an audio file on a webpage, then switch tabs or minimize the app or even turn off the screen and still be able to hear the music or whatever I was listening too. With the new version of Firefox, this doesn't seem possible anymore, but maybe I am missing something? Is it possible for this to work like before the update? Many thanks! -Max