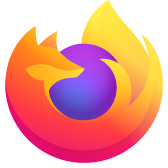 Synch firefox bookmarks, history, logins & passwords & preferences
I just received my new MacBook Air and am trying to use the synch to synch the above-referenced items from my old MacBook Pro. I am NOT synching to a phone. Each time I choose to not continue w/a QR code or SMS message, I'm taken to a screen about FF Monitor and am never able to enter "another device", which is where I began, "Connect another device" - any assistance or work around will be gladly appreciated. Thank you in advance, DD
I just received my new MacBook Air and am trying to use the synch to synch the above-referenced items from my old MacBook Pro. I am NOT synching to a phone. Each time I choose to not continue w/a QR code or SMS message, I'm taken to a screen about FF Monitor and am never able to enter "another device", which is where I began, "Connect another device" - any assistance or work around will be gladly appreciated. Thank you in advance, DD
All Replies (4)
When syncing multiple computers, you need to sign in to Firefox Sync from the Firefox settings page on each device.
Thank you Wesley...I am signed in on both computers....but it's the same account. Is that an issue?
So this morning, I tried to run the synch from my old computer to the new, but when it asks me to add new device, I receive a window that says "sign in to Firefox on another device to complete set-up." and the only options are to "download on the App Store" or "get it on google play"....
I still don't see a way to actually sign it the name of the other device?
Hi ddirving:
Please do the following to help us help you:
1. post a screenshot of each computer, and tell us what you did, what you expected and what happened
2. please copy and paste the output of special URL: about:support into a reply in this thread
Cheers!
....Roland
Connecting devices to Sync is optional.
You can close the tab once you have created the Sync account and if you do not want or can't add a mobile device.
On each device you can connect to the same Sync account.