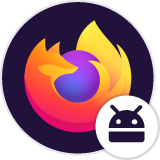 +add to home screen
why you don't support facebook like Twitter or Instagram for add to home screen
why you don't support facebook like Twitter or Instagram for add to home screen
All Replies (1)
Hi
You can still add shortcuts to those services to your Android homescreen from within Firefox for Android.
When you have the page loaded in Firefox for Android, long press on the address and select Add Page Shortcut. This will add the shortcut to the homescreen.
I hope that this helps, but if not, please come back here and we can look into a different solution for you.