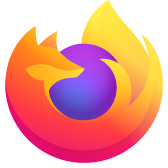 i cannot sign onto vanguard site keeps redirecting, cannot load
i am trying to sign onto vanguard web site to view my account. when i hit log on it redirect me to a blank page that says it cannot load, try again. nothing happens
i am trying to sign onto vanguard web site to view my account. when i hit log on it redirect me to a blank page that says it cannot load, try again. nothing happens
All Replies (1)
This issue can be caused by corrupted cookies or cookies that are blocked.
check the permissions on the about:permissions page and in "Tools > Page Info > Permissions"
---
You can try these steps in case of issues with web pages:
You can reload web page(s) and bypass the cache to refresh possibly outdated or corrupted files.
Hold down the Shift key and left-click the Reload button
Press "Ctrl + F5" or press "Ctrl + Shift + R" (Windows,Linux)
Press "Command + Shift + R" (Mac)
Clear the cache and remove cookies only from websites that cause problems.
"Clear the Cache":
Firefox/Tools > Options > Advanced > Network > Cached Web Content: "Clear Now"
"Remove Cookies" from sites causing problems:
Firefox/Tools > Options > Privacy > "Use custom settings for history" > Cookies: "Show Cookies"
Start Firefox in Safe Mode to check if one of the extensions (Firefox/Tools > Add-ons > Extensions) or if hardware acceleration is causing the problem.
Switch to the DEFAULT theme: Firefox/Tools > Add-ons > Appearance
Do NOT click the Reset button on the Safe Mode start window