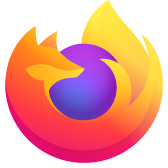 How to fix FireFox29 - modzilla's website renders as only text.
https://drive.google.com/file/d/0B4VLevwUXa2bSDY4N3FXODNVV00/edit?usp=sharing Happens when goign to modzillas website and when you open the addons page in the settings.
所有回覆 (2)
hello JoueBien, please make sure that your system is set to the right date, time & timezone for your location.
Clear the Cache
Firefox/Tools > Options > Advanced > Network > Cached Web Content: "Clear Now"

and

Remove Cookies
Firefox/Tools > Options > Privacy > Cookies: "Show Cookies"

If there is still a problem, Start Firefox in Safe Mode
While you are in safe mode;
Firefox Options > Advanced > General.
Look for and turn off Use Hardware Acceleration. Then restart.